Mission
The mission of Lighthouse Community Charter School is to prepare a diverse, K-12th grade student population for college and the career of their choice by equipping each child and youth with the skills, knowledge, and tools to become a self-motivated, competent, lifelong learner.
In order to achieve our mission, Lighthouse Community Charter School has committed to five priorities in its school design:
High Expectations for All Students
A Rigorous Curriculum
Serving the Whole Child
Family Involvement
Professional Learning Community
Founded by a small, committed group of teachers and parents, Lighthouse opened its doors in 2002 in downtown Oakland in a renovated storefront and served 92 students in grades Kindergarten and 6th grade. In that first year, the school employed 7 full time staff members. Twelve years and four addresses later, the school has grown to serve over 740 students in grades K – 12 supported and taught by 100 faculty and staff members.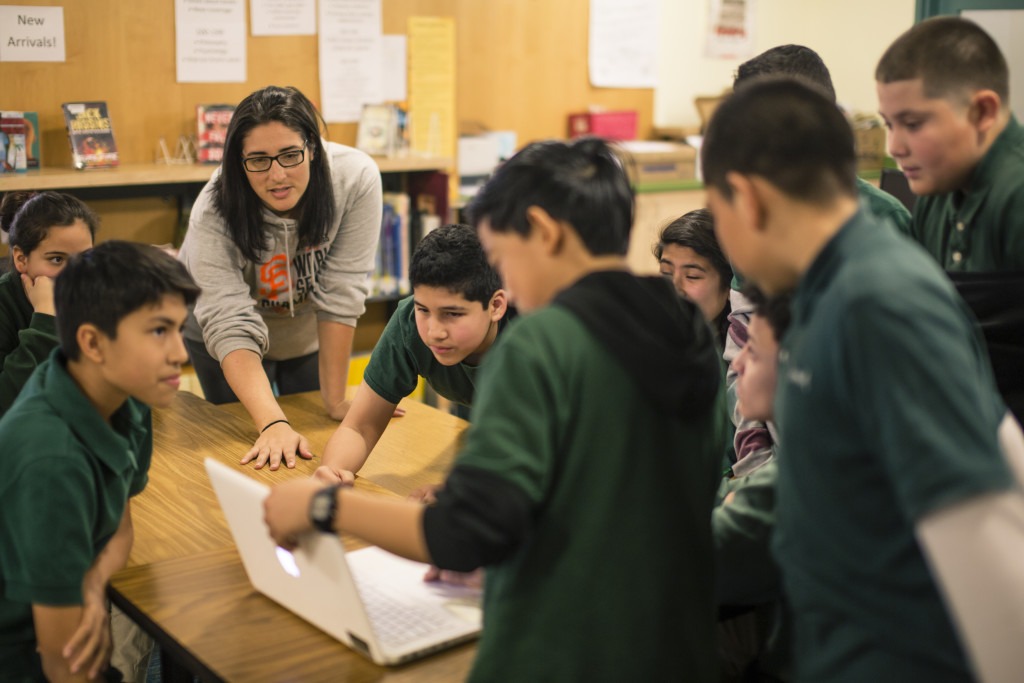 Dedicated to serving a student population that has been historically underserved by the traditional school system, Lighthouse Community Charter School provides a much-needed option for students and their families in Oakland, California. Lighthouse is comprised of two contiguous schools, one serving grades K – 8 and the other serving grades 9 – 12.
Lighthouse Community Charter School exists to counter these educational trends, working to ensure that ALL students – regardless of race, ethnicity, or income, are prepared to pursue a higher education and live out their fullest potentials.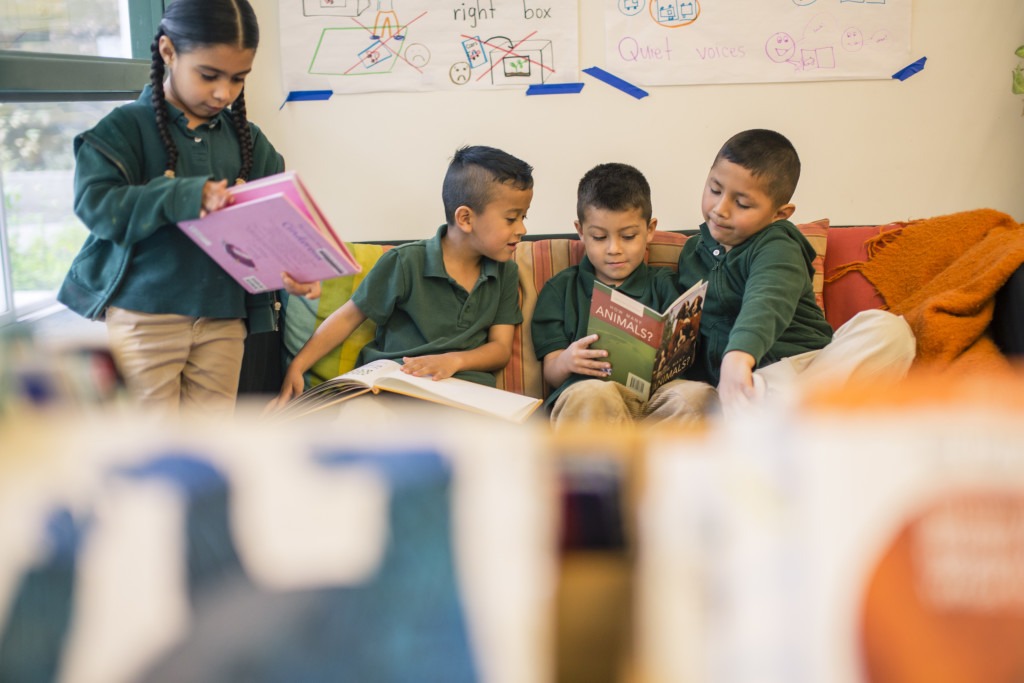 We are excited to announce the opening of two more schools in East Oakland. Find out how you can join our team!
Results
Lighthouse Community Charter School has demonstrated consistent, steady growth in student achievement since opening in 2002. 
College Acceptance Rates
95% of our graduating classes have been accepted to a 4-year college. With the odds stacked against them (90% will be first in family to go to college), they are succeeding!
Academic Performance
Our K-8 and 9-12 Academic Performance Index (API) – a score that is generated from student test scores and used to compare schools – has risen significantly each Our API scores have also outpaced district averages each year since opening.
One of the drivers in API growth has been the increase in students scoring at the proficient and advanced level on the California Standards Test (CST). Both our K – 8 and 9 – 12 programs have demonstrated consistent increases in both English Language Arts (ELA) and Math over the past several years.
Performance on California High School Exit Exam (CAHSEE)
All high school students in California must pass the California High School Exit Exam (CAHSEE) prior to graduation and have five chances in their high school career to pass. Lighthouse students take the CAHSEE for the first time in 10th grade. Average first-time pass rates for Lighthouse students are shown below: