Learn More About Teaching at LCPS
Join a Powerful Community of Changemakers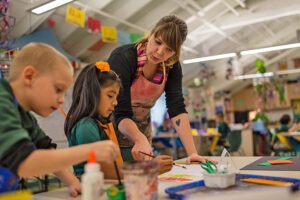 Are you ready to join an educational movement that is bigger than one classroom? If you are excited about the opportunity to foster, facilitate, and engage in transformational teaching and teachers, we ask you to answer our call to action.
Find out more about our core values and instructional framework:
Two Oakland Schools Serving Children K-12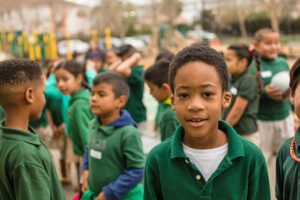 Founded in 2002, LCPS is working to disrupt educational inequities by providing our students and families exceptional educational opportunities every day. This includes Lighthouse Community Charter School, our high-achieving K-12 public flagship site, and our new sister site, Lodestar, an alternative school model that opened in the Fall of 2016. Serving nearly 1,000 students in East Oakland, LCPS is a beacon for public education and our graduates fulfill the promise of a better, brighter Oakland. 95% of our graduates, almost all of whom are first generation college students, are accepted into four-year colleges. We were named the Hart Vision Charter School of the Year in 2013, and the #1 high school for closing achievement for low-income Latino students in 2016. If the work we do here at LCPS appeals to your values regarding exceptional education for all, then please join our movement!
We are looking for educators and leaders who:
Are visionary, innovative and equity-focused
Facilitate deeply engaging student-centered learning
Can create, collect and analyze authentic data
Are strong community builders and team collaborators
Model and foster a growth mindset
To Find Out More and Apply
As we expand, we have openings K–12 for passionate and committed teachers and leaders, to connect, learn more, and apply, go to our Jobs page  or email us at talent@lighthousecharter.org!
Lighthouse Community Public Schools is an equal opportunity employer committed to diversity at all levels. People of color and bilingual candidates are strongly encouraged to apply.
Partnerships