Great Things Are Happening at Lighthouse Community Public Schools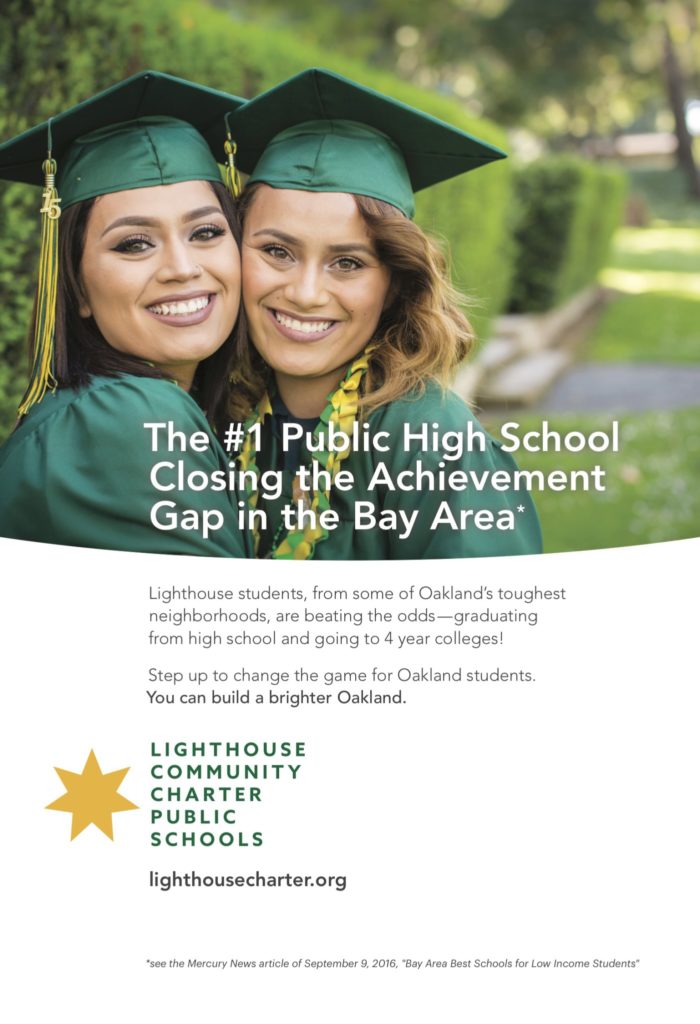 Be a part of a movement bigger than one classroom!
Lighthouse Community Charter Public Schools operates two high-quality schools in East Oakland: Lighthouse, our flagship campus, which opened in 2002 and serves grades K-12, and Lodestar, our new campus, which opened in 2016 and will serve grades K, 1, 2, 3, 6, and 7 in 2017.
Joining the Lighthouse Community is a chance for you to:
Join a mission-focused team relentlessly committed to preparing our diverse, K-12 East Oakland students for college and a career of their choice
Ensure educational equity for all students
Invest in your professional growth and leadership development
Teach within a progressive and innovative learning community
Work where you are valued
Open Positions
Both of our schools have open positions!

For Lodestar, which opened in 2016, We are looking for innovative and experienced educators who are excited by transforming traditional models of education to be student-centered.
Learn More About Teaching at Lighthouse and Lodestar
Events
Starting in January, we will be hosting a variety of exciting events to learn more about the Lighthouse Community. View our upcoming events page to find out more!

Learn More