June 17, 2017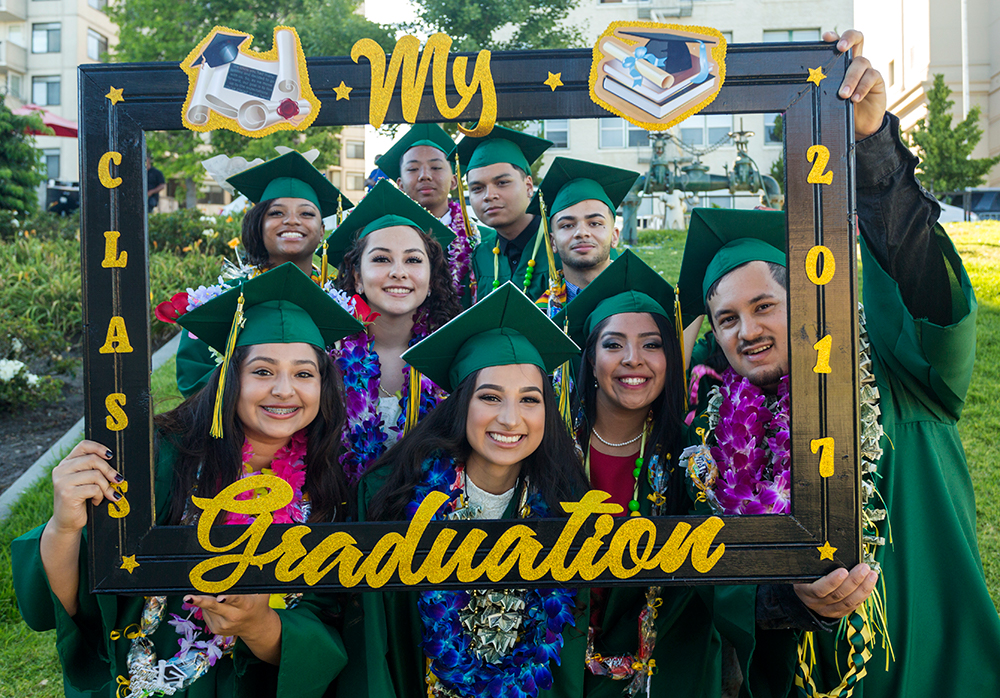 The Lighthouse Class of 2017 walked down the aisle of the Scottish Rite Center in Oakland on Friday, June 17th, on their way to pursue their dreams. 46 out of 49 Lighthouse seniors in the Class of 2017 were accepted to 4–year colleges! And every student in the Class of 2017 is headed off to a bright future — 14 students have decided to attend colleges in the UC system, 25 students will attend colleges in the CSU system, 9 students are off to community college, and 1 student is joining the California Highway Patrol.
This year was also the first year of the annual Steve Sexton Memorial Scholarship, awarded to a Lighthouse senior to pursue their passion in college. This year's recipient was Mauricio Guzman, who's off to Sacramento State in the fall.
In case you missed it, here's a 2–minute video of highlights from College Declaration Day at Lighthouse.